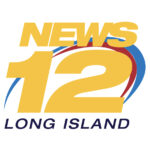 Get ALL kinds of Chocolate at The I Love Chocolate Fest! Find Chocolate Covered Everything. From Chocolate Covered Pretzels, Bacon, Strawberries, and even Crickets, to Brownies, Cupcakes, Cookies, Pudding, Truffles, Fudge and So MUCH MORE!
Hungry for Lunch? You'll Find Great Food at The Chocolate Fest. Visit Our Fantastic Food Trucks. Looking for Chocolate Gifts? We've Got That Too! Find Chocolate Soaps, Body Butters, Candles, and Even Jewelry. Looking for Unique Chocolate? Try Dark Chocolate Balsamic Vinegar, Chocolate Sauce and Tater Tots, Chocolate Soda, Chocolate Mole Sauce on Pulled Chicken, and Even Frozen Chocolate Covered Cheesecake on a Stick! Check out Our FaceBook Page for Current New Items Announce Daily.
Plus, Live, Local Bands through the day. And, watch or even participate in The Chocolate Donut Eating Contest.
Outdoor Event.
New at This year's Chocolate Fest, VIP Tickets. VIP Tickets include admission, Plus, One Glass of Wine, a Chocolate Covered Strawberry, a Tote Bag, and a Souvenir Mug. VIP Tickets are limited, so don't wait, get yours today.
Hurry and Get Your Tickets Soon! Ticket Prices go up November 8, 2019 at 8pm.